Wig Sizing


First, find your head size
Use a cloth or paper tape measure.
Flatten your hair.
When measuring do not pull tape measure - Just rest it over your head. Pulling stretches the tape measure and will give you an incorrect size.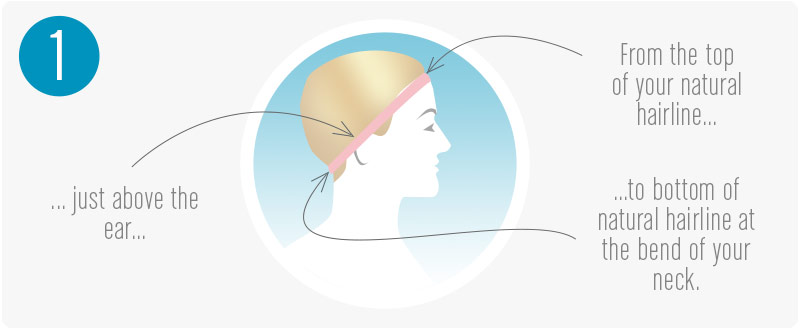 1. Measure the total distance around your head. Start at your natural hairline in the front,
to just above your ears, and around the back to the bend of your neck and to the front of your head.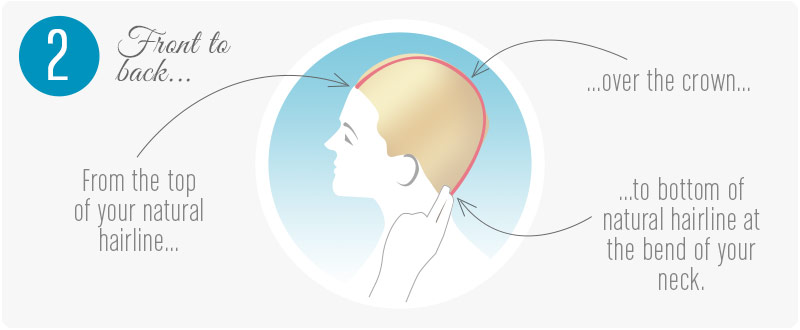 2. Bend your head back. Measure form your natural hairline in the front of your forehead,
back over the crown to the bend where your head meets the top of your neck.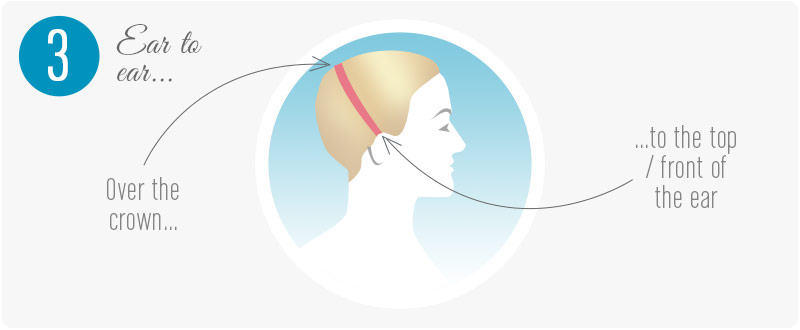 3. Begin to measure at the top front of one ear, lay the tape measure up and
over the crown of your head to the same position on your other ear.
All our wigs at Natural Image are adjustable and our elasticized caps will fit most heads.
You can usually wear one size up or down but it is best to find a wig in your true size. If all 3 of your
measurements do not match up exactly with one size on the chart, choose the largest of the three measurements.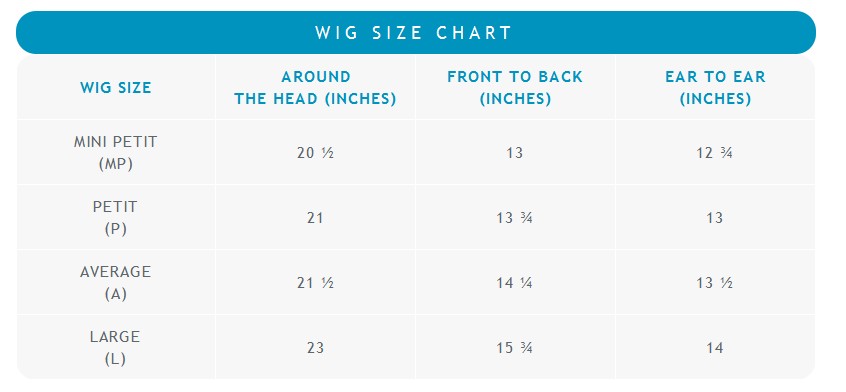 How to adjust your wig to ensure it fits!
All ready to wear wigs come with adjusters so they can be resized to fit you best. The velcro tabs inside each wig adjust the circumference up to 1 inch larger or smaller. The adjusters are always located at the nape of the neck. The adjuster panel runs along the bottom edge of the wig and is often made out of a soft material such as felt. On each side, from just behind the ear (near the side panels on either side) is a piece of stretchy soft elastic. These are what you use to tighten or loosen your wig.
To tighten the base of the wig, simply move the adjusters towards the label in the centre of the nape panel. Do this in small stages and keep trying the wig on to avoid over tightening.
To loosen the base of the wig, simply move the Velcro adjusters out away from the label. Again, do this in small stages and keep trying the wig on to see that is not too loose.
It is extremely important to get the fit right. If the wig is too tight it can start to ride up and feel like it is coming off. Similarly, if it is too loose it can cause the wig to move around and feel insecure.